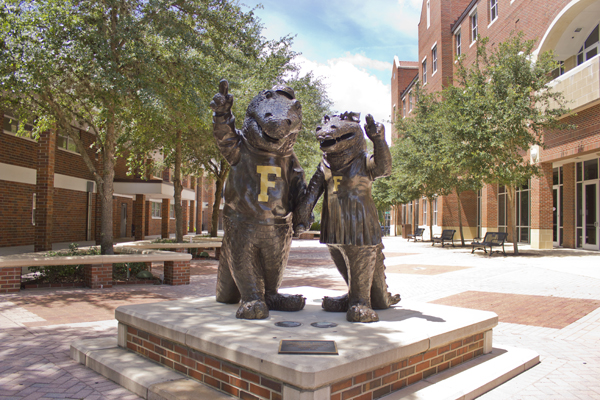 Gainesville, FL is a preliminarily a football driven college town (Go Gators). It is home to the University of Florida, and Santa Fe College. Being a college town with over 50,000 students, Gainesville has a lot to offer to the students. This includes shopping centers, excellent dining, and a nightlife / bar scene. The city also offers several public parks, lakes, walking trails and Ichetucknee Springs State Park. Gainesville residents enjoy access to excellent healthcare, led by Shands HealthCare and North Florida Regional Medical Center.
Student Housing: Students also enjoy the housing options available in Gainesville. There are several Gainesville apartments and houses for rent near UF campus that offer a plethora of choices to UF students. If you're looking for living near your sorority there are some great apartments near Sorority Row UF to be considered as well
Commute: Transportation services offered by RTS (Local bus service) is the best thing to happen to Gainesville. One can survive in this town without owning a car! There are a lot of scooters around as well. The city is also bike friendly.
Weather: Gainesville in the summers is emptier than usual but is packed during the Fall and Spring semesters. Living in Gainesville weather is usually pleasant for the most part. Summer can get hotter at times! You're in Florida, it could rain anytime.
Entertainment: Gainesville has some great arts and entertainment to offer. There is the Hippodrome, where there are regular plays. The UF also has a lot of clubs, so, if you're into classical music, dancing, etc., you'll find yourself at home. The city is rich in culture.
Gainesville is very centrally located. It is only about an hour drive from the Florida coast and about 2-hour drive to some of the bigger cities such as Orlando and Tampa. Ranked in one of the top cities to live in the world by Forbes magazine, Gainesville is a city like none other!